Reviews are letters that can be exchanged between users
Since they can be viewed by any user, they can also be used as introductions.

■How to send a review (For iOS and Android)
1. Display the profile screen of the user you would like to send a review to
2. Tap Reviews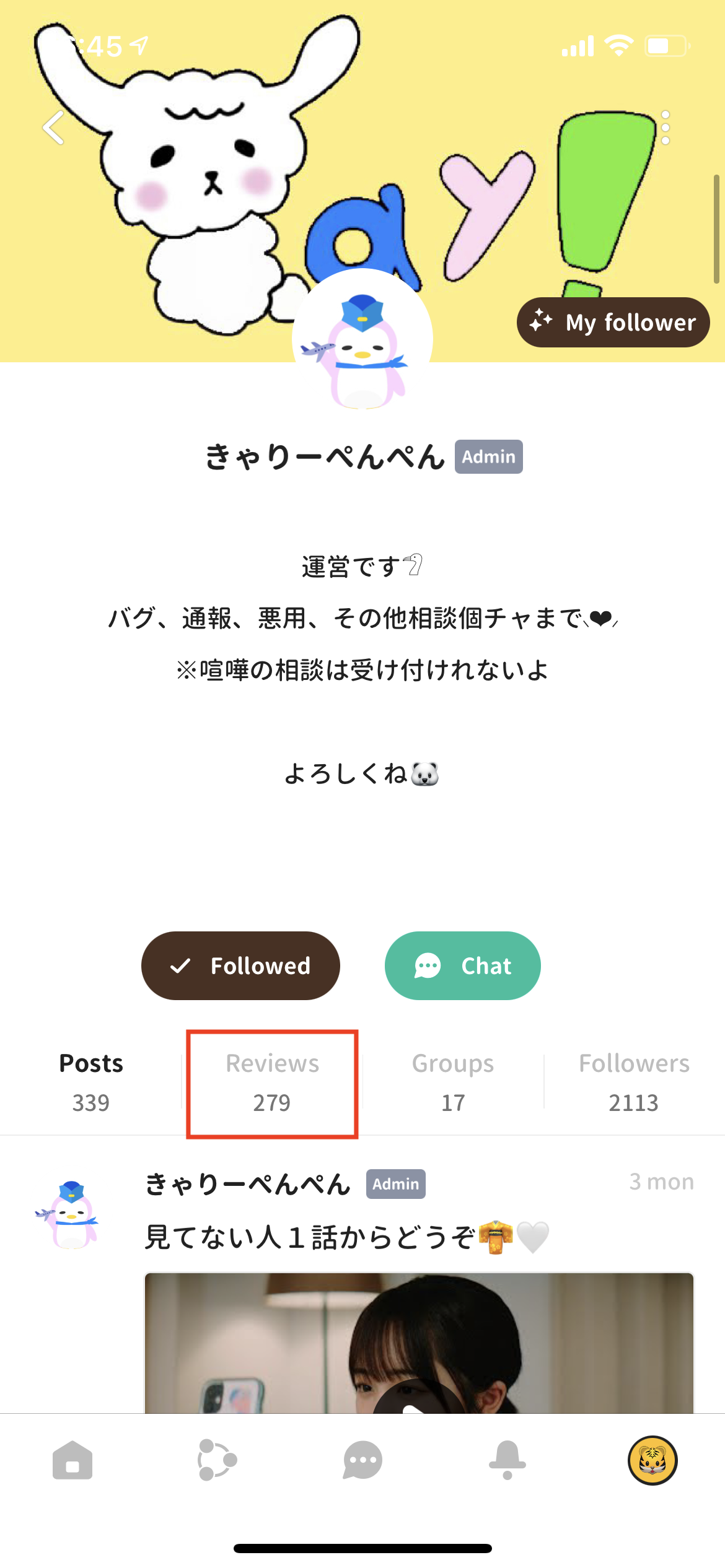 3. Tap "Send review"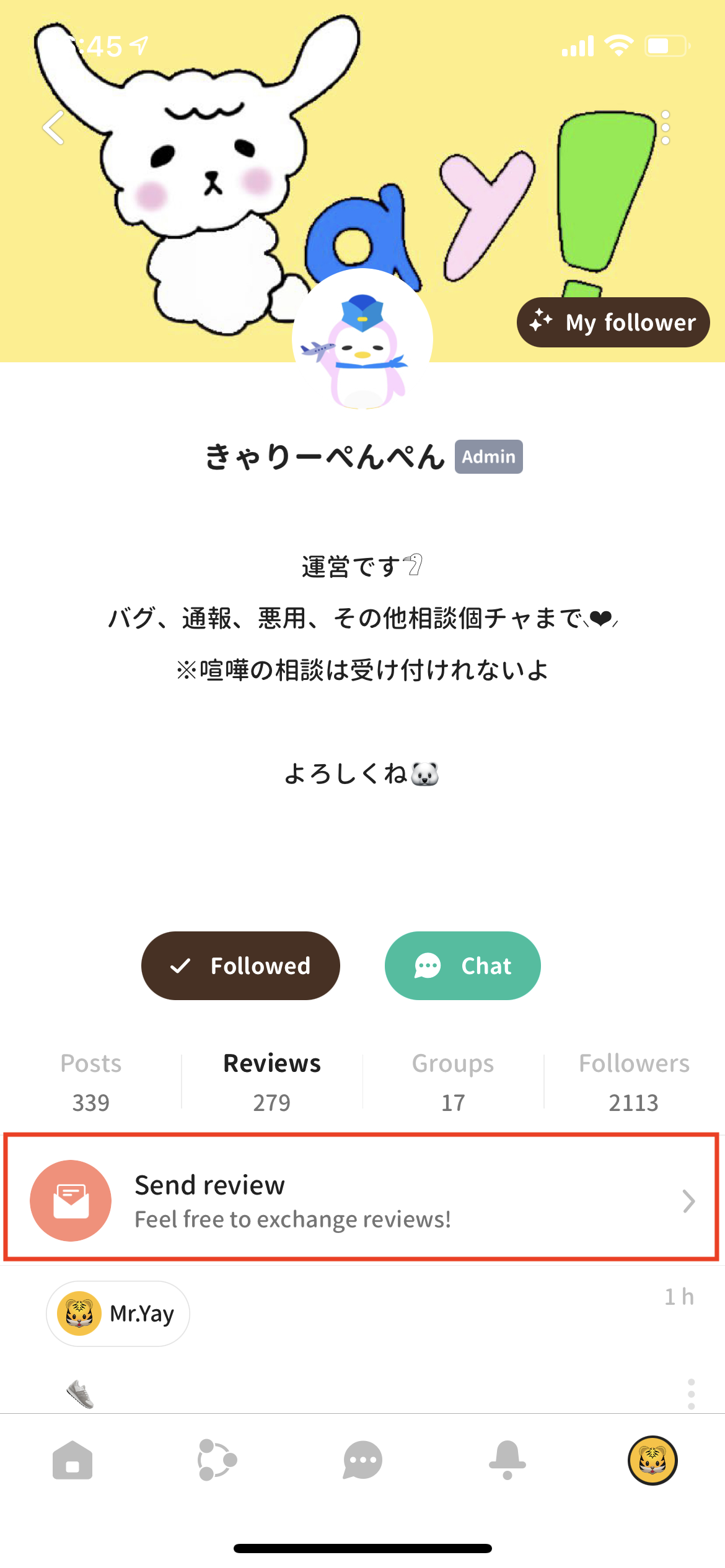 4. Write text and tap Send in the screen that is displayed to write a review