On Yay! you can conduct surveys on the timeline.
■Steps (For iOS and Android)
1. Tap the icon on the bottom right of the timeline or profile screen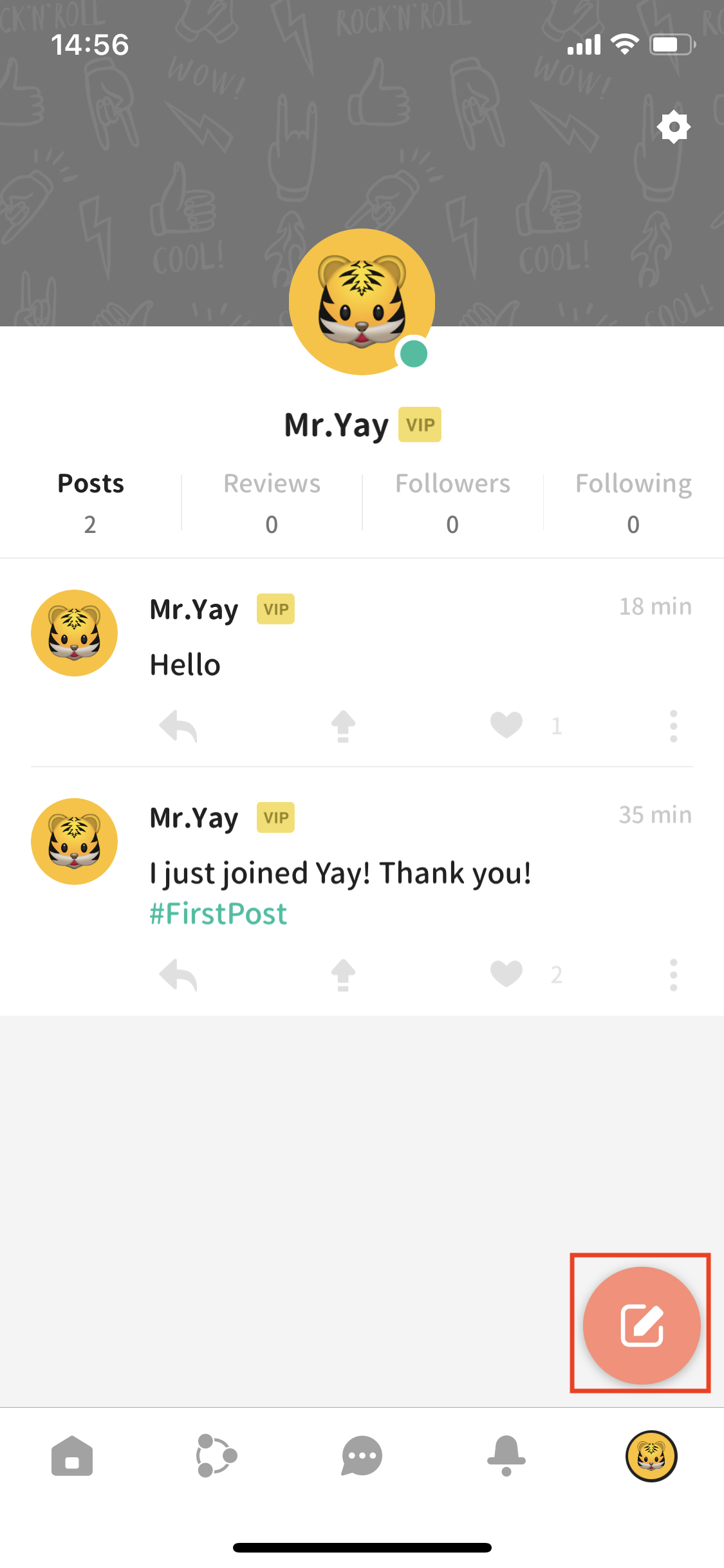 2. A form for posting will appear, so tap the survey icon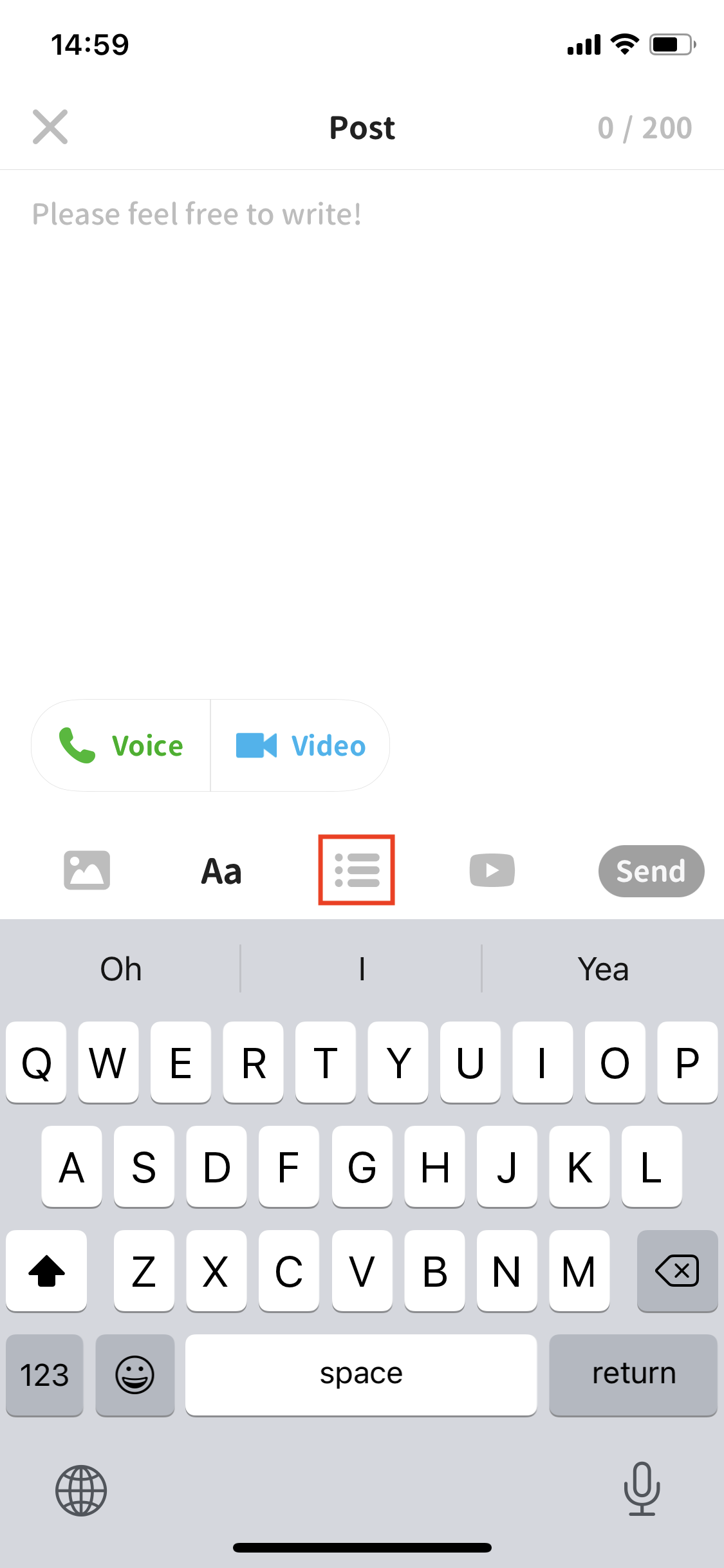 3. Enter the responses for the survey and tap Send to post it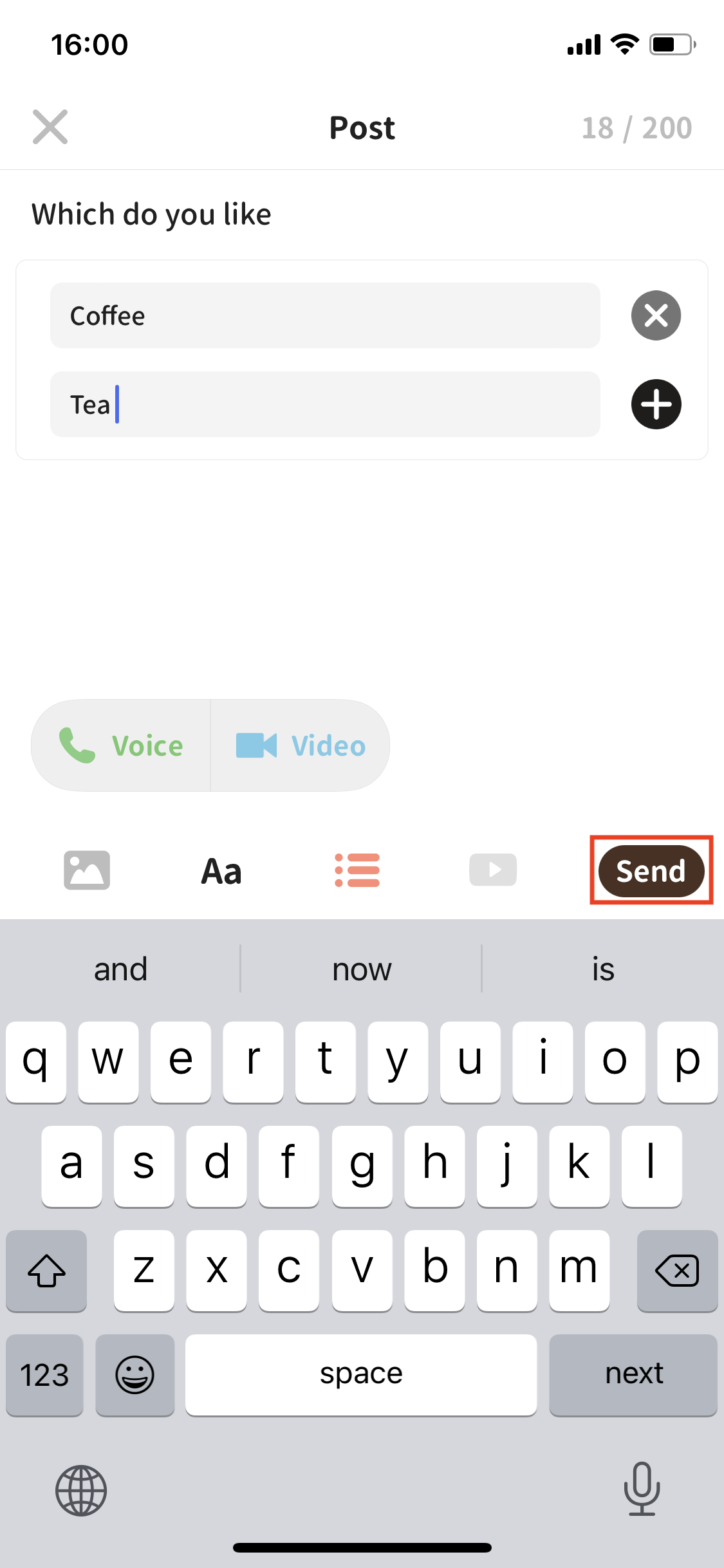 *For the response form, you can tap + to add up to 6 responses.
*For surveys also, you can post up to 9 images.