On Yay! when you view another user's profile, a record of your visit of their profile is kept as "footprints."
When you become a VIP user, you can delete your footprints.

■How to check footprints (For iOS and Android)
1. Open the Notifications screen and tap the Footprint icon at the top right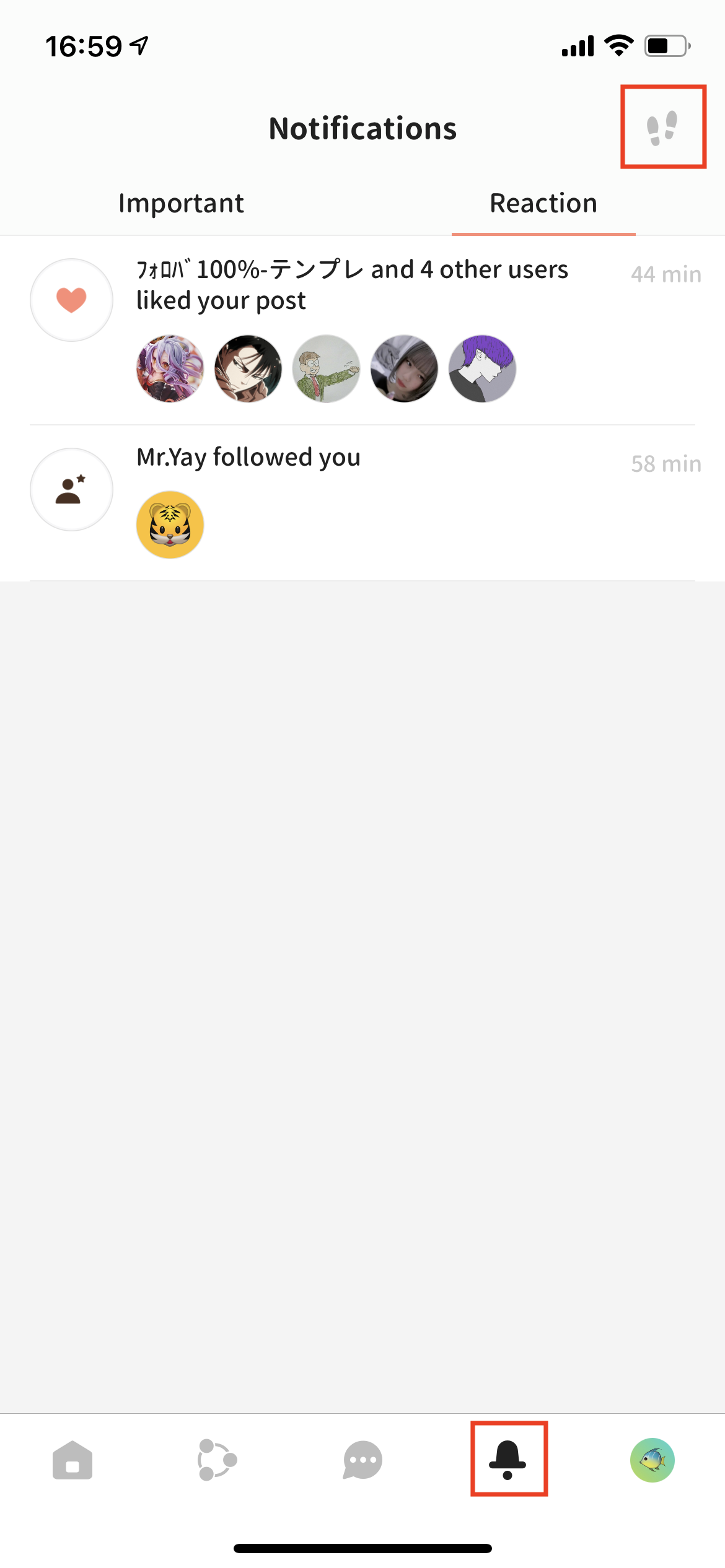 2. The footprints of people who viewed your profile will be displayed. You can display the footprints you left by moving to the tab next to it.