The icons at the top of the timeline display groups who are currently in voice or video calls.
Press "Show more" at the right to check a timeline of only voice and video calls that are currently open.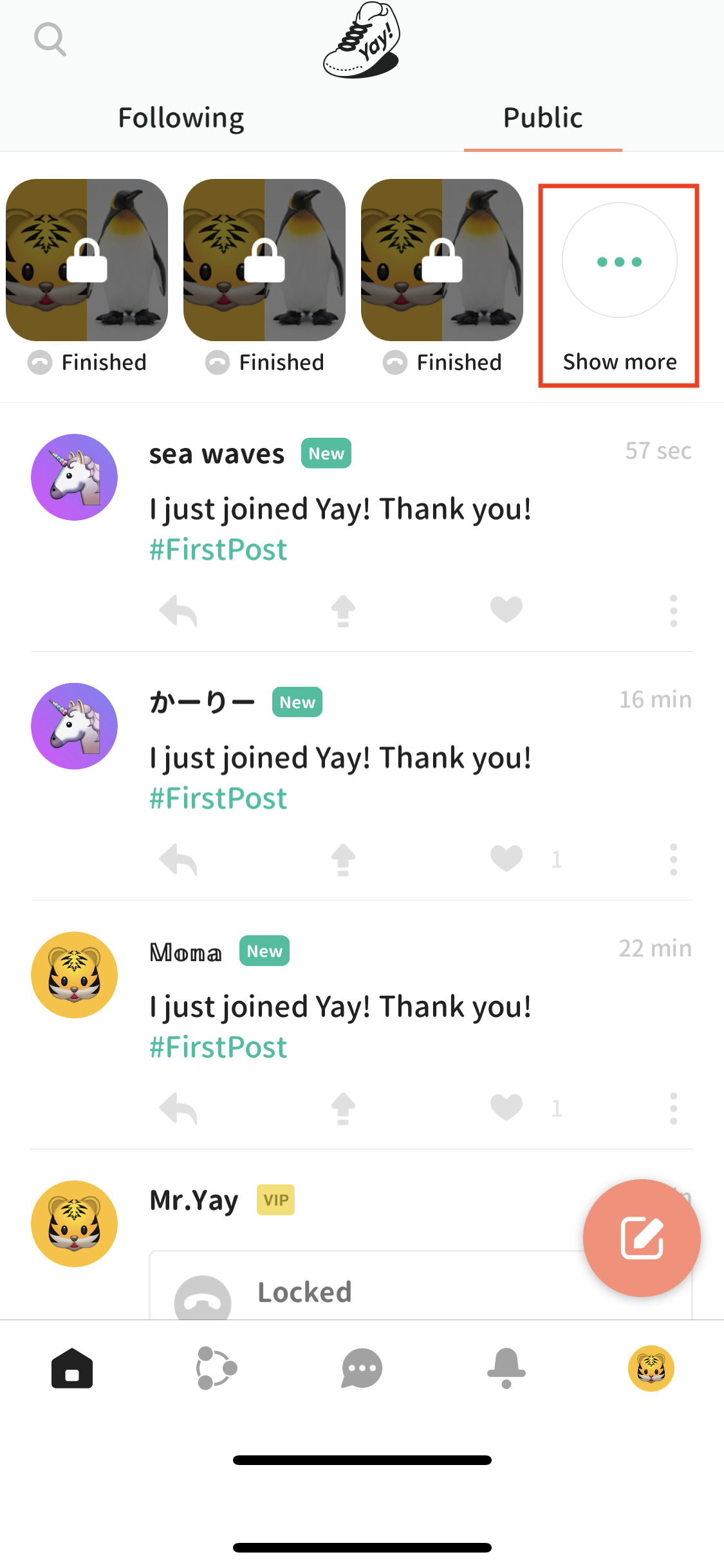 By selecting the Following and Public tabs, you can check each timeline separately.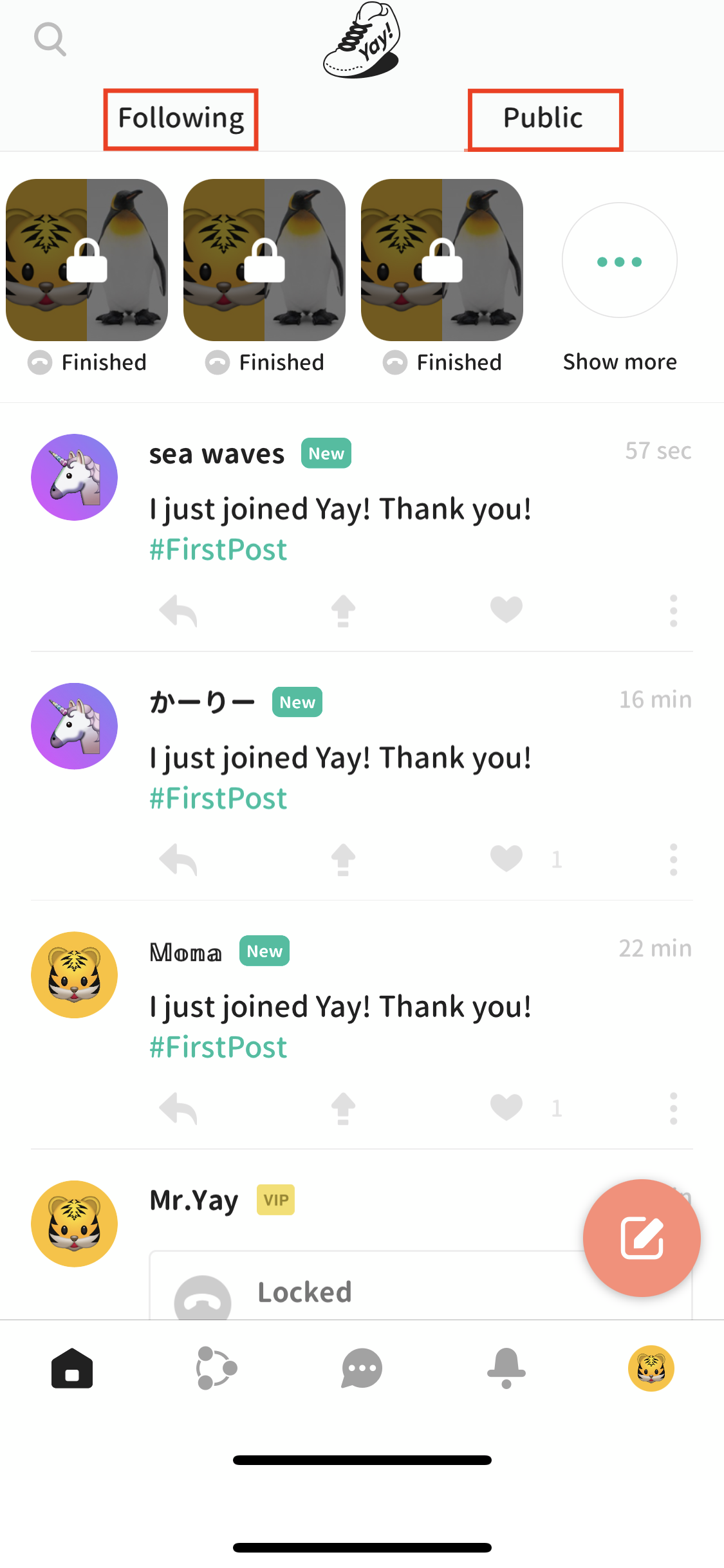 ・People who are displayed in the Following Timeline
・People who are displayed in the Public Timeline