On Yay! you can send GIFs prepared by Yay! to others, in addition to images saved to your device.
Use GIFs to enjoy your conversations!

■Steps (For iOS and Android)
1. Open the personal chat screen
2. Tap the Smile icon to the left of the text box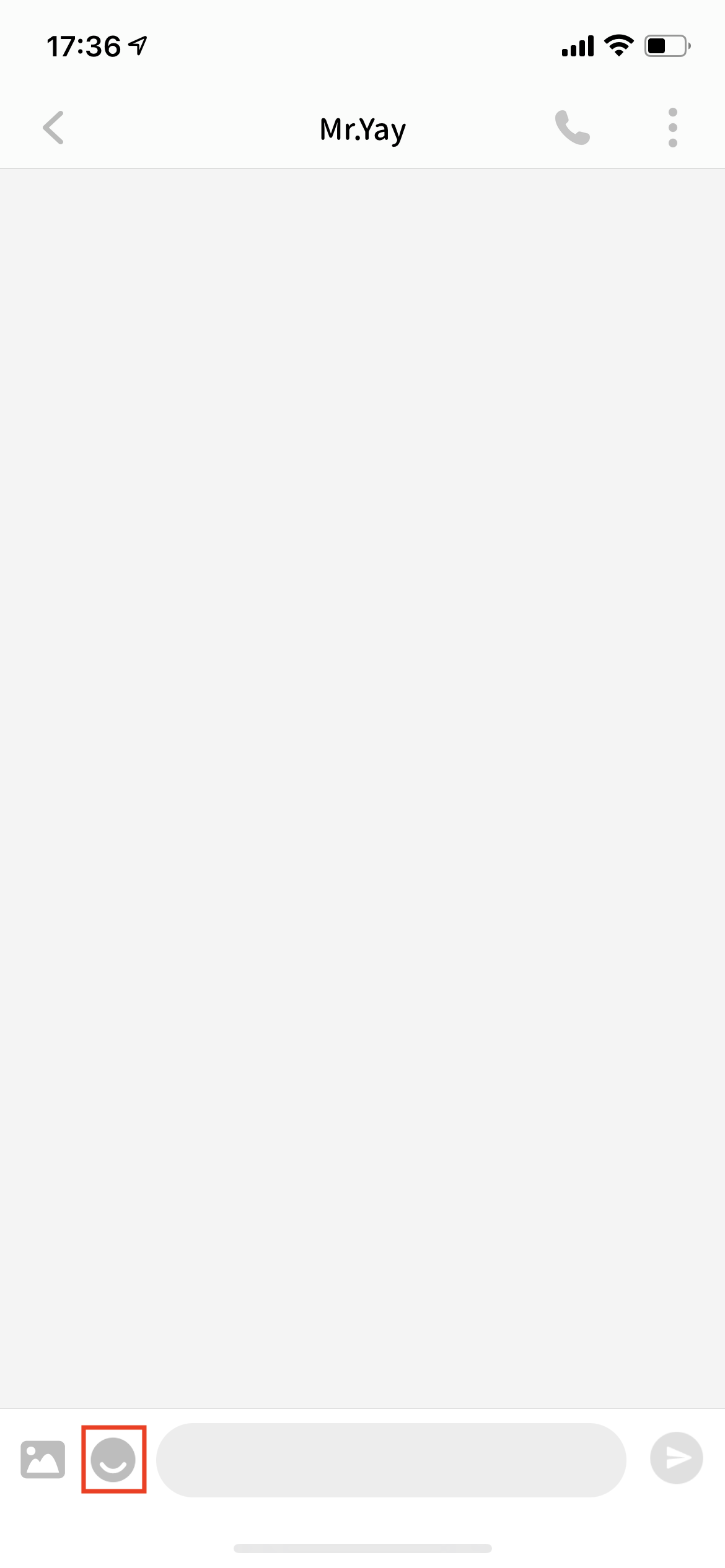 3. Tap "GIF"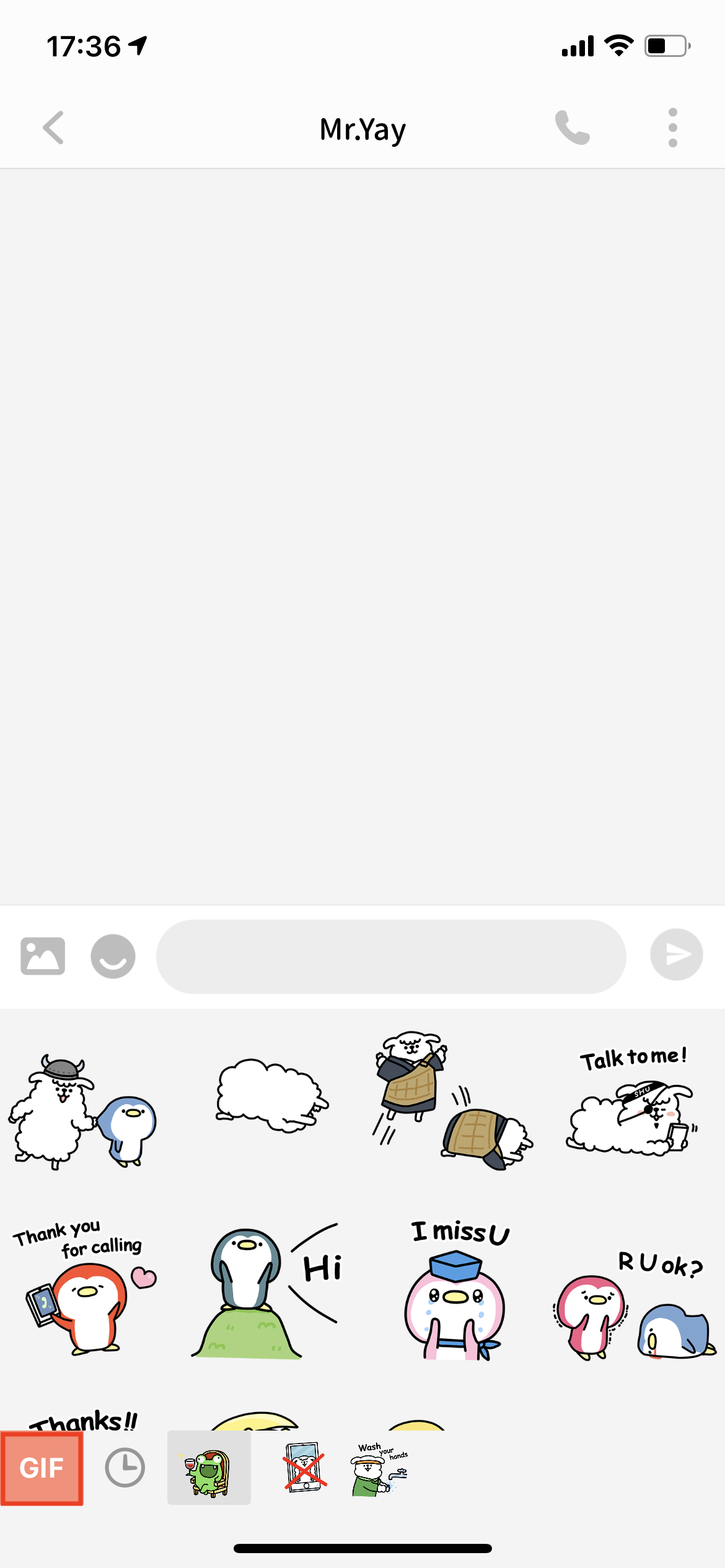 4. Select the GIF to post